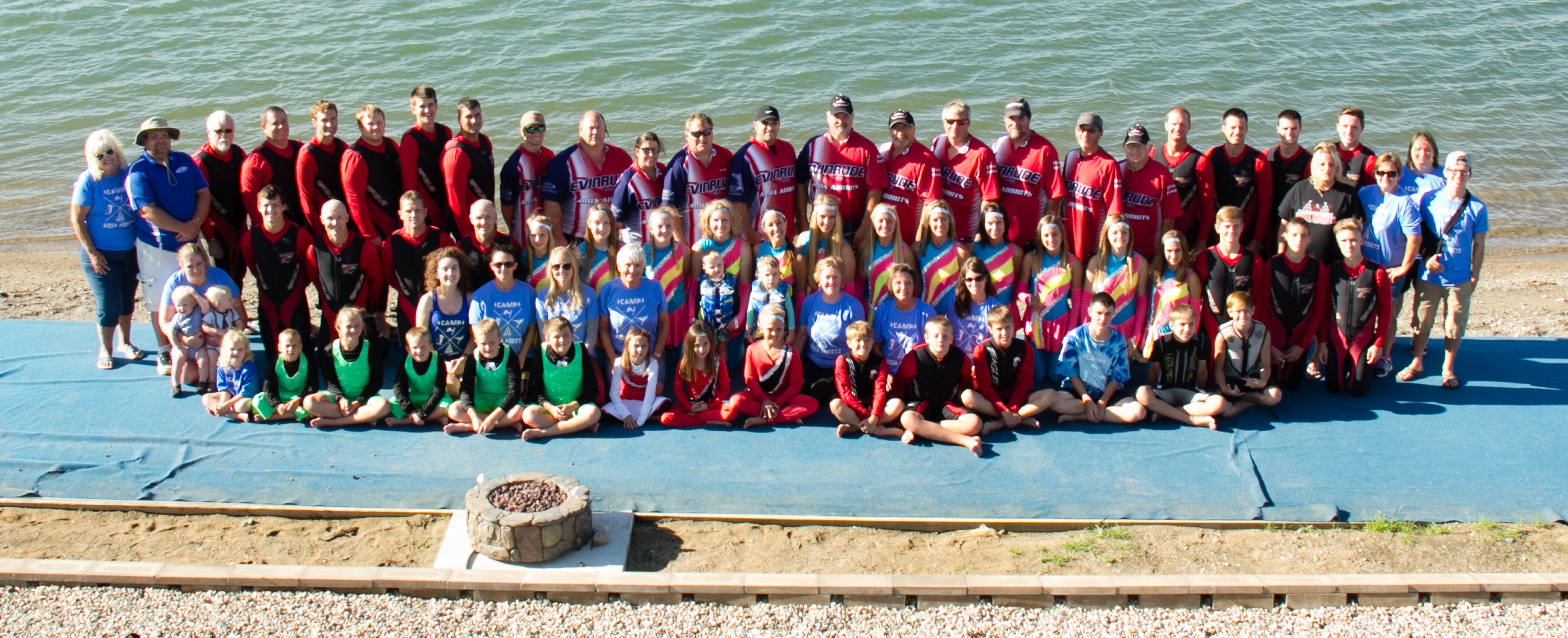 About Us
The Aberdeen Aqua Addicts Water Ski Team is a non-profit organization that started in 1995, in Aberdeen South Dakota.  The Aqua Addicts have grown to include several communities including Mina Lake, Richmond Lake, and the cities of Ipswich and Aberdeen.  The team is dedicated to teaching people of all ages regardless of waterskiing ability, the fundamentals of the sport of water skiing, teamwork, and leadership.  Over the years, the team has progressed to become a competitive water ski show team in the Midwest.  We are constantly recruiting new members, so check out our site and drop us a line if you are interested in being a member of one of the best waterski teams in the region!
Our Mission Statement
The Aberdeen Aqua Addicts Water Ski Team (AAAWST) is a family friendly non profit organization.  Our number one priority is safety and our number one goal is to have fun waterskiing.  AAAWST develops individual's skills, promotes teamwork and creates lasting friendships.  We have no set age limits.  Our membership ranges from two years to seventy+ years old.  We all work together to enhance our skills and have a lot of fun.
Drug Policy
No drugs or tobacco will be tolerated at any team function.  A "team function" is defined as any sanctioned practice, show, clinic, social or party.  Members over the age of 21 are asked not to engage in smoking and/or drinking.  Any member under the age of 21 caught consuming alcohol will be required to miss performing in the next ski show and be required to attend and volunteer help where needed.
Safety Policies
No more than five people should be in any team boat including the driver and spotter except when transporting a large ski act such as pyramid or ballet.
All team boats need to carry life jackets for the driver, spotter, and all passengers.  You are responsible to count the life jackets anytime entering a boat.
Every skier is responsible for wearing proper safety attire (i.e. suits, helmets, flotation, etc.)  You are not allowed to barefoot without a barefoot suit.  The driver and spotter have authority to stop if proper safety attire is not used.
Skiers must be on a pin anytime the handle leaves the hands or when the skier plans to be wrapped in the rope.  This includes flip starts, step overs, and head or teeth holds.  Spotters, if in doubt, pull the pin.  An early pin is always better than a late pin.
Skiers should NOT attempt to land on the dock at anytime.
Team members should NEVER jump off the front of the dock.  And never swim underwater near boats.
Team members 12 years of age or younger need adult supervision at all practices, shows, and events.  Dropping off children for other adults already present to supervise is not acceptable.  A parent or adult friend needs to be directly responsible for your children if you are not present.
If you think something might be unsafe or don't feel comfortable attempting an act or trick notify the show director and/or safety coordinator immediately.  Your safety is our top concern.